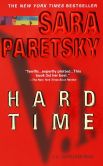 Sara Paretsky was recently interviewed in the "By the Book" column in the New York Times on what makes a book good.

[The New York Times, 14 Sept 14]
She replied, "Believable characters first, a good story, an understanding of how to pace dramatic action."
Of course she was talking about crime fiction but I think her words apply to all fiction. I know flat characterization make me drop a book faster than anything else.
How did Paretsky say it? Like most writers, Paretsky's an avid reader. When she was asked about the last book she put down
without finishing, her comment: "I read 120 pages and couldn't get engaged with any of the characters."
I read that and didn't feel so mean when I give 4-star reviews. Yeah, writers are like first graders who expect blue ribbons for sitting on the sidelines and picking their noses. They all want five star reviews--even if they don't get outside copy-editing.
But on to writing engaging characters. Barbara Ashford sure doesn't have the problem of cardboard characters. In her Spells at the Crossroads, a combination of two related novels Spellcast and Spellcrossed, she even makes even her Fae character human.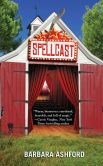 Maggie Graham turns restless after she loses her job to downsizing and, on a whim, takes to the road to explore the New England. She ends up in Dale, Vermont where a community theater, the Crossroads, is casting f
or positions in its summer stock company. Not only does Maggie get hired, but she's the only one who seems able to connect with the brooding, "I-vant-to-be-alone" director. Yes, the books are more romance than urban fantasy. Perhaps it's best to say this is Fae fantasy, and Ashfords twists the cliches about Faery about 90 degrees.
Where Spells at the Crossroads excels is in Ashford's characterization. Yeah, Maggie's the intrepid heroine sticking her nose into where it doesn't belong, but she narrates her her story in a wry, first person fashion. Her witty narration of events and her feelings of incompetence have you rooting for her from the beginning. Rowen, the love interest, is dark and brooding and hiding hinted-at secrets. But both are given unexpected angles that make them three-dimensional actors on Ashford's stage.
All Ashford's characters get lots of writer TLC. Where most writers seem to give a their secondary characters a list of physical traits and a tic or two, the Ashford's secondary characters emerge as three-dimensional people with strengths and flaws who influence the plot as much as the principals. Dare I say "stars" since the books are about community theatre.
And there's more. Ashford's adept at creating tension
while giving her readers lots of smiles. Definitely a

5*****

book[s]
Are you wondering how to accomplish
In a recent blog post, writing coach and editor, Jenni Chappelle has written a comprehensive list of the types of body language writers can use to reinforce characterization within their dialog: 9 Simple and Powerful Ways to Write Body Language.
I thought it a good summary, similar to the advice about using all five senses to depict your setting [aka stage]. All good advice, but how often do writers use them? Not often enough, I'd say from my reading of indie ebooks.
And what have I been doing except for social media until it's coming out of my ears? I'm actually getting some new writing done. The Ghostcrow progresses, and I even have a cover.
"Dumdie made a face. She thought pigweed was a zombie plant because, no matter how much you thought you'd killed it, it always returned from the dead, alive and growing more yellow flowers. Green beans were her favorites. They played games with her as they hid among the leaves to see how fat and long they could grow without her finding them. Mr. Carson said she was good enough at finding veggies to be a detective.
A bean detective. Dumdie liked the idea and smiled. Apprehending errant beans."
I hope your writing's going well too.
Readers, if you like humor with your fantasy,
look for Spells at the Crossroads.